Event Recap: Think Outside The Box
By - The Modern Day Wife
22 September, 2020
We may earn a commission when you purchase through any link on this page.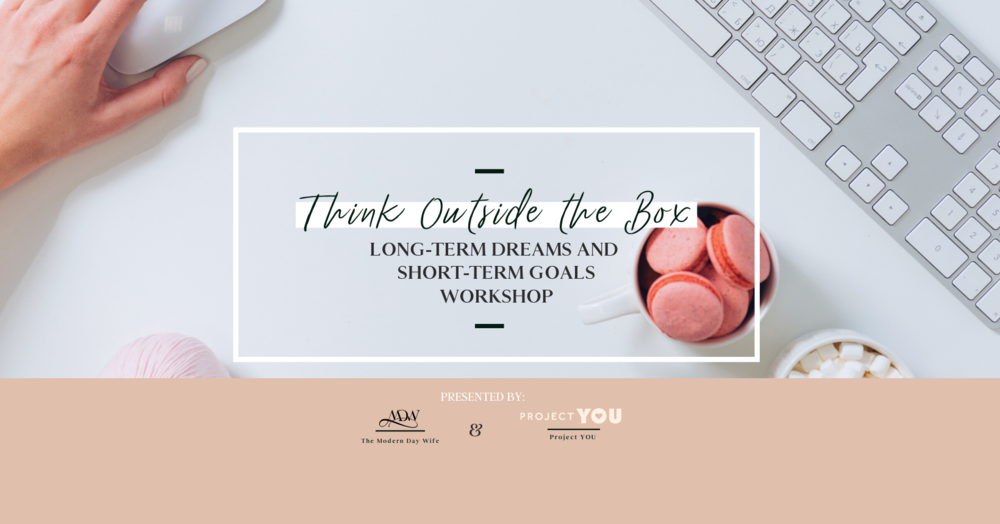 Last week, The Modern Day Wife hosted the Think Outside The Box Event where we tackled long term dreams and short term goals. We provided our viewers with success stories, advice, and inspiration to motivate and educate them and their businesses. In case you missed the event here's a recap to catch you up: 
LA based DJ Complex Lex who works with top brands like Sephora and GUESS provided us with music for the soul to get us pumped for the event!
We made cocktails with our wine and liquor sponsor, Spade & Sparrows and Chambord. Spade & Sparrows is a wine label and community blended together by Kaitlyn Bristowe. Chambord is a raspberry liqueur modelled after a liqueur produced in the Loire Valley of France during the late 17th Century. 
We also took pictures throughout the event with virtual photo booth Oh Snap! Photo Booth to make us feel like we were as close together as possible. 
Samantha Capaldi is a Phoenix based sommelier, influencer, TV personality, and online wine and social media consultant. Samantha hosted our Wine 101 segment with Spade & Sparrows where she gave us tips and tricks to be our best wine connoisseur self.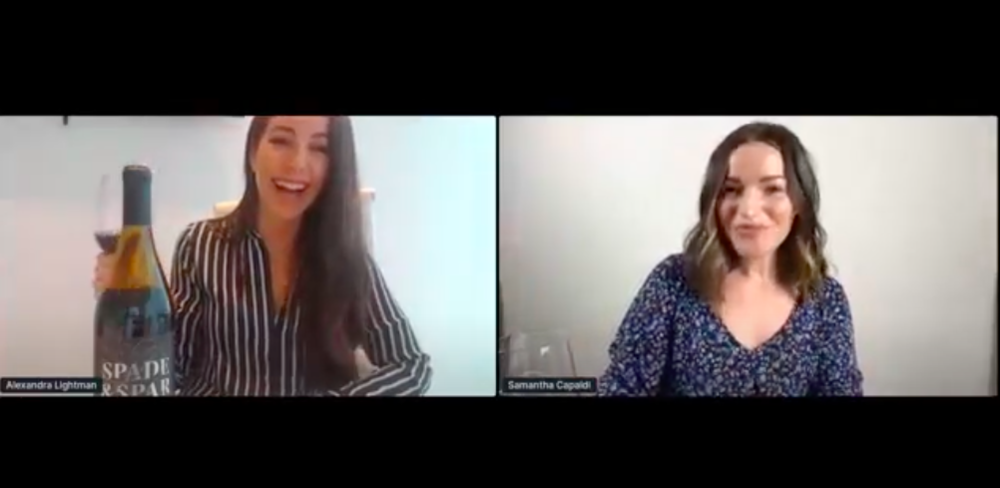 Our beauty segment was sponsored by XXV Beauty. XXV Beauty is a luxurious cruelty free makeup and skincare line founded by Jasmine Dernehl. XXV Beauty gave us a few beauty hacks during this beauty segment! 
Power Panel with four celebrity speakers
Our power panel consisted of four powerful women: fashion designer Rebecca Minkoff, TV Host Sangita Patel, actress Daphne Wayans, and founder of Skoah Andrea Mundie. These women gave us insight to into their journeys, overcoming obstacles, and how to be successful.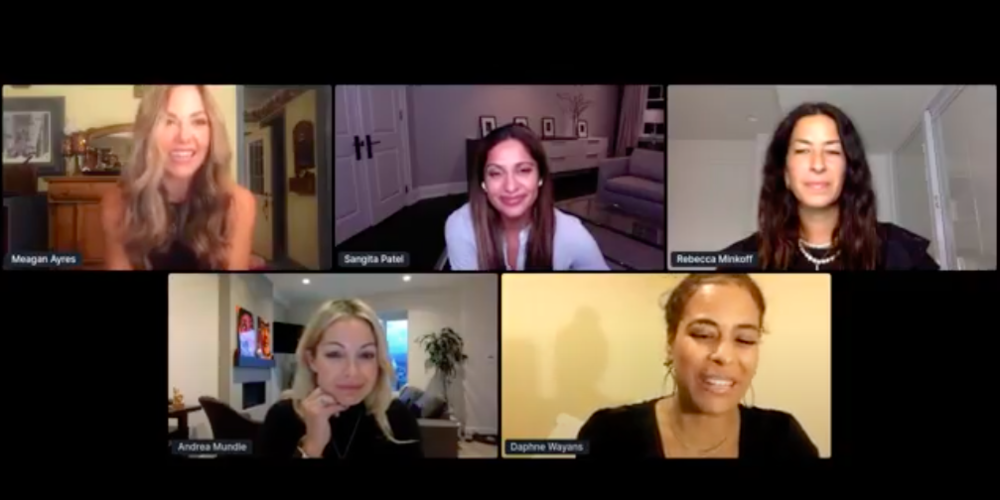 Our wellness sponsor Delush is a hemp-infused lifestyle and wellness brand. Delush provided us with a wellness break and provided tips and tricks on self-care. 
Also, The Five Minute Journal provided us with a brief exercise with questions directly from their journal to get our minds thinking and lead us to a happier version of ourselves.
Our fashion segment was sponsored by Turnabout Luxury Resale, a luxury resale shop that raises funds to donate to non-profit Dress for Success. Susie Wall hosted this segment and gave us the fashion advice we never knew we needed! 
-Founder of Diva International and maker of the Diva Cup, Carinne Chambers-Saini answered all of our pressing questions about her journey to success. 
Diva International is a revolutionary company fighting to end menstrual poverty and educate the world on menstrual health. Our diamond sponsor, the Diva Cup is a menstrual cup designed to challenge the period status quo.  No more unreliable pads and tampons.
-Delush provided advice on starting a business and maintaining a healthy well-being.
-Andrea Mundie, founder of Skoah, kept it real and gave us the down low on what its like to have a business and balancing social and work life.  
Our gold sponsor, Skoah is a full service spa with a fresh attitude and atmosphere. Skoah's founders saw the opportunity to create a single service 'facials only' concept and in 2003 this concept came to life. Shortly after, came their skin care product line.
Our magazine sponsor, LA Style Magazine is a Los Angeles luxury lifestyle magazine covering the latest in fashion, business & inspiration. LA Style was founded by Tricia Love Vargas. Tricia helps industry experts share their knowledge through digital/print media and gave us tips and tricks on how to build strong industry relationships and connections.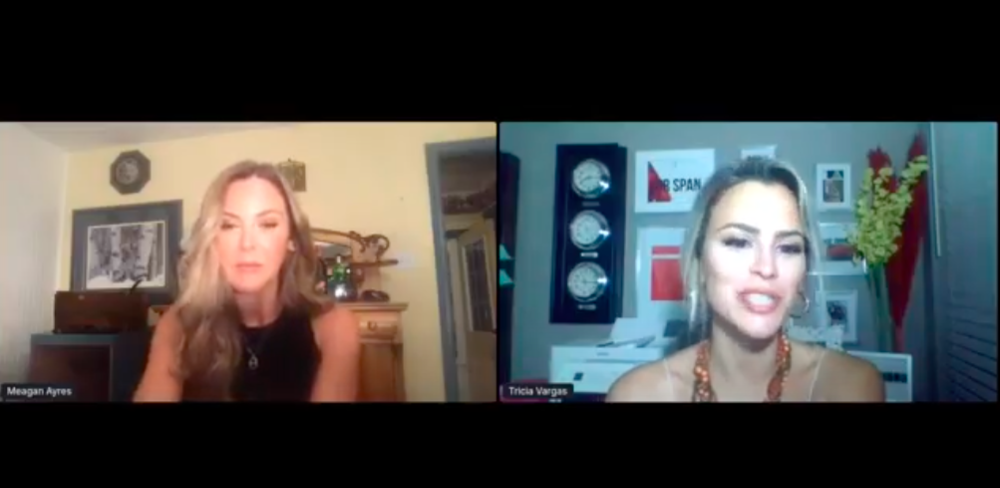 Our charity partner, Mamas for Mamas is a national charitable organization that supports mothers and caregivers in crisis by providing ongoing support to individuals and families facing various poverty-related struggles. For more information on what they do and to donate please, click here. 
You're all caught up! You don't want to miss our next event, Raise the Bar: Level Up Your Lifestyle, where we will provide you with "how to" segments that will help get your life on track and thriving. Register for our next event here!