Pumpkin Spice Everything + the Best Pumpkin Bread Recipe
By - The Modern Day Wife
20 October, 2020
We may earn a commission when you purchase through any link on this page.
It's peak fall time and I can't stop taking part in all things fall. I've been visiting pumpkin patches, farm markets, going on drives to see the fall foliage, taking walks to take in the brisk air, and the list goes on. I'm a fall fanatic and need to make sure I fit in all the fall festivities before it's too late. 
My next fall activity is a tradition I do with my family every year and contains a lot of pumpkin spice. You guessed right, we make pumpkin bread! I'll be sharing the recipe below so you can join in on the fun and start your own fall tradition!
While we're on the topic of pumpkin spice, the amount of pumpkin spice products on the market is insane, but I also enjoy how festive and creative companies get during this season. While it used to be just pumpkin spice candles and food products pumpkin spice has made its way into every market possible from deodorant to makeup brushes. Keep reading for a list of pumpkin spice products to get this season and keep up with the festivities.
The Ultimate Pumpkin Bread Recipe: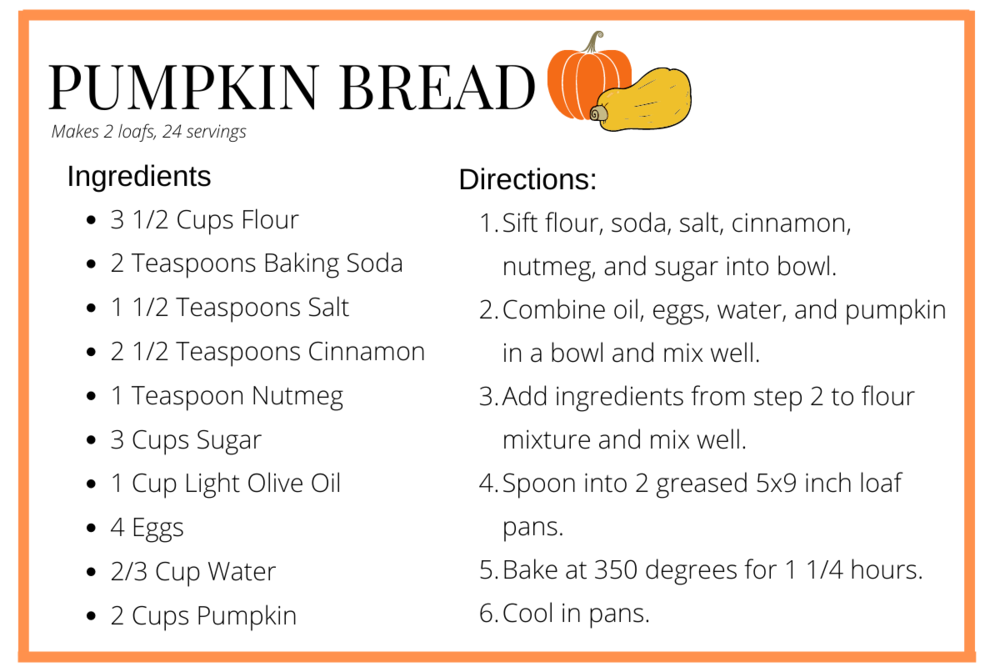 Benefits of Pumpkin Spice: 
Believe it or not, pumpkin spice is more than just delicious lattes and pumpkin bread. It has some benefits to make us feel better about consuming so much of it during the fall season. 
Pumpkin spice is packed with vitamin A which is good for eyesight, healthy immune system, brain health, and heart health. If you weren't ready to make our above pumpkin bread recipe I hope you're convinced now. 
If you want to opt for an even healthier pumpkin spice alternative integrate about a teaspoon of pumpkin spice into a healthy smoothie or shake. Check out this pumpkin spice protein shake here. 
Pumpkin Spice Products to Shop Now: