Get Organized: An Interview With Organization Guru @OrganizedJane
By - The Modern Day Wife
16 November, 2020
We may earn a commission when you purchase through any link on this page.
Photo Credit: Instagram.com/organizedjane
Jane Stoller, or Organized Jane, is the ultimate organization guru! Jane helps entrepreneurs successfully organize their business and maximize productivity. While Jane mainly focuses on helping entrepreneurs, she can and does organize just about anything! Jane is what we all aspire to be one day. Keep reading to find out how she does it. 
Tell us a bit about what it is that you do.
I am what I call a self-described life-biz organizer. Ever since I can remember, my friends and family have always been amazed at how organized my home and especially my closet was ... and still is! Throughout my life, I've fielded a steady stream of requests to help friends organize everything from closets to business processes and everything in between. Over time, my passion had transformed from mere hobby into a well-honed and researched skill and without really realizing it, I have become an organizing expert. And this is why I wrote my first book, Organizing for Your Lifestyle in 2016 to help friends get more organized. And it ultimately gained international attention, and this allowed me to turn my passion into a profitable business, Organized Jane. Now my main impact is my 6-week accelerator course, Business Booster, to help entrepreneurs get the back-end of their business organized. 
How did you get into this industry? Is it something you always wanted to do?
I grew up on a dairy farm, and I organized everything — even my pet cats. I remember being continually frustrated when my cats would not stay put! I then began to field a steady stream of requests to help friends clean and organize their closets, and I would always happily oblige because organizing is my passion. I would follow up each organizing session with detailed letters outlining what my friends could do to sustain the sense of order I'd created. I also dreamed of the big city life when I was a kid, and I wanted to be a lawyer and write books about organizing. Turns out, I'm much more passionate about business than law, but the book dreams have come to fruition. 
Being an organizing expert and helping others declutter their lives-do you feel pressure to have your life completely in order? Can this be overwhelming?
Totally! However, I always revert back to my mantra is that: "Organizing is a lifestyle and it is NOT a one-size-fits-all." Once you incorporate organizing and decluttering routines it will become a habit and you will not even think about it. But often this does not look like the picture-perfect Instagram ad. Organize for you and your efficiency, not for Instagram.
What is the most challenging part of your job?
Getting over my fear and building up my confidence everyday. My confidence problems stems on that society made me think that my passion was not a "real job". Every day I overcome my confidence issue, because I see the results I can bring my clients. 
How do you stay motivated to keep doing what you do?
Seeing my clients achieve results. Literally I look at their testimonials and feedback daily to keep me motivated. 
What is one piece of advice that you can give our readers that you find crucial to keeping your life in order?
Don't get overwhelmed. Start with 10 minutes a day. And get a time cube, it will change your life for helping you to focus on tasks. 
We loved having you at our Raise the Bar event! What was a takeaway you hope the audience got from your segment?
At the Raise the Bar event, I focused on major life and business organizing tips that were geared towards finances. I wanted the audience to take away that they NEED to know the numbers, and they don't have to be finance experts. Heck, I still count on my fingers and have my finances and taxes organized. 
Get your business in order, get organized, and stay inspired with Jane on her Instagram and find more resources on her website. Be sure to check out her books and helpful products to help you get started on your organization journey.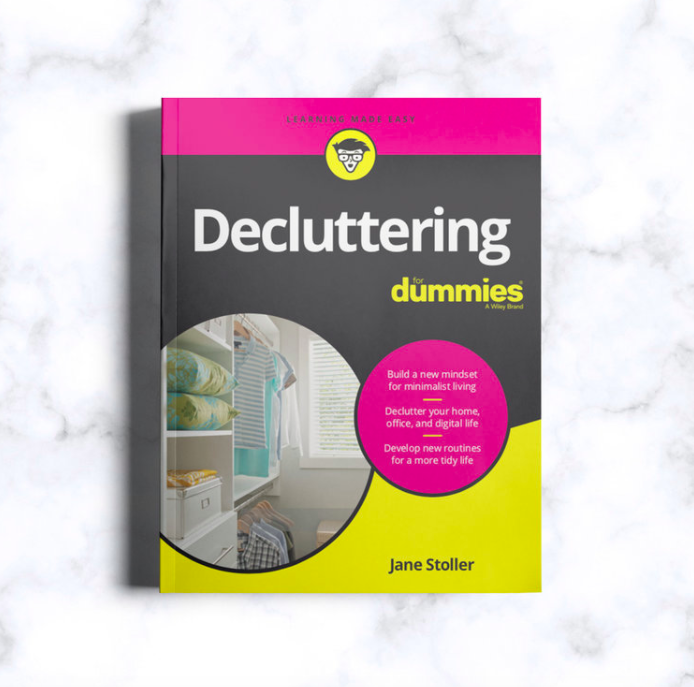 Photo Credit: Organizedjane.com